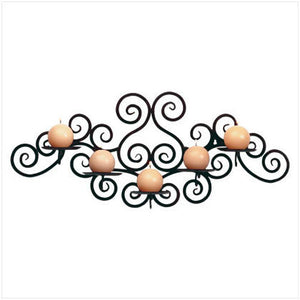 Wrought Iron Swirl Wall 5 Candle Holder
You'll get dizzy trying to follow the twists and turns in this swirly, wrought iron candle holder! Better to just enjoy the lovely display it makes on your wall. Holds five 3" diameter candles. Candles not included. 28×5 1/2" 11 1/2" high.
Item: 32403
<—Click on image to view larger photo.