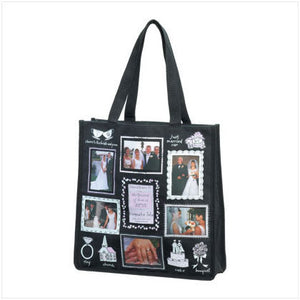 Wedding Photo Tote Bag
Carry around the memories of the best day of your life—along with a lot of other stuff! A roomy tote bag features space for plenty of your 4" x 6" wedding photos. 100% polyester for strength, with 20" handles. 13" x 3 1/2" x 13" high.
Item: 36736
<—Click on image to view larger photo.