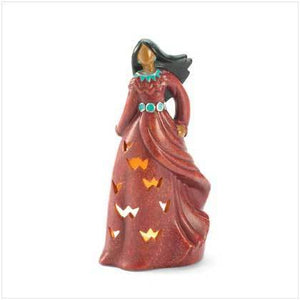 Southwestern Beauty Candleholder
All the color and grace of the Southwest is personified by this Southwestern sculpture. A "hand-thrown" look provides added appeal, and the golden glow of candlelight creates an enchanting ambiance through the artful cutouts. Ceramic. Holds one tealight (not included). 3 3/8" x 2 3/8" x 6 1/4" high.
Item: 37643
<—Click on image to view larger photo.