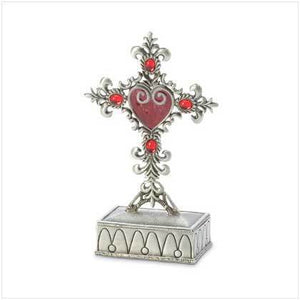 Pewter Cross Jewelry Box
Enameled red heart and glowing "gems" add heavenly sparkle to this lacy pewter scrollwork cross! Open up the base to discover a velvet-lined place to stash your tiny treasures. Pewter. 3 1/4" x 1 1/2" x 5 1/8" high.
Item: 37569
<—Click on image to view larger photo.