Estimate Your Delivery Date
All orders are shipped from our warehouse in California via UPS.
The closer you are to California the faster the order will arrive…
This chart is ONLY to calculate an estimated date of arrival.
Once you place an order within 48 business hours a UPS tracking number will be emailed to you.
UPS® Deliveries are Monday to Friday Only
Holidays are excluded
Identify the zone you're shipping to by referring to the map below to estimate your order arrival time.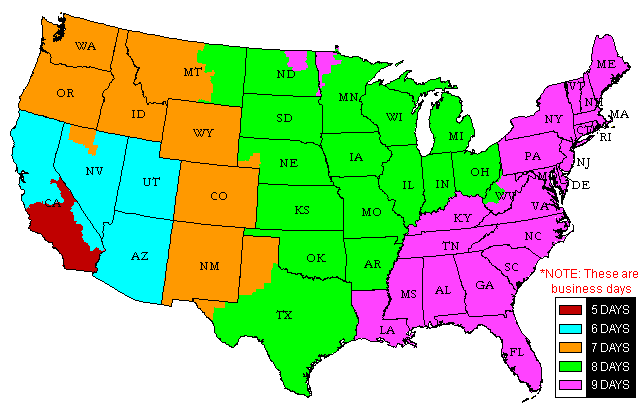 STANDARD SHIPPING: $5
We also offer RUSH SHIPPING